Horizon International Inc.
Finishing Systems – Folding, Perfect Binding, Saddlestitching & Rotary Die Cutting
A cut, fold and stitch above
In eastern Canada, RMM has partnered with Standard and Horizon, the world leader across the major paper finishing operations—including folding, binding, stitching, and cutting—to provide fully integrated finishing solutions to take your print products from the pressroom to the marketplace.

Folding
From feed to finish, achieve fully-automated folding results and accommodate unique folding patterns, repeat jobs with high productivity.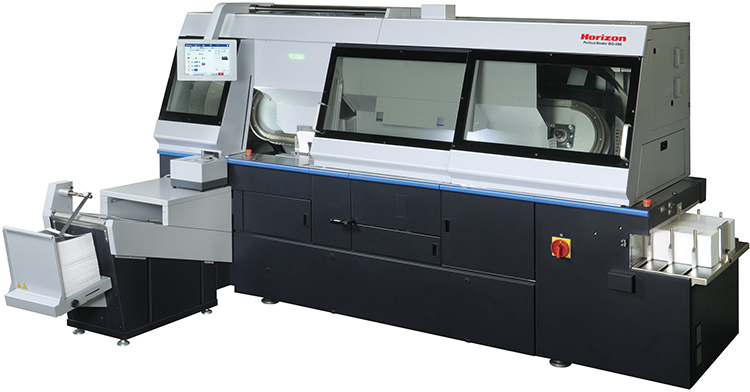 Perfect Binding
Without needing a skilled operator, custom automated perfect binding equipment achieves consistent quality and clean, square spines at a high throughput.

Saddlestitching
Expand your finishing output with the stitching solution that combines flat sheet collating, scoring, folding and saddlestitching through three knife trimming into a single streamlined operation.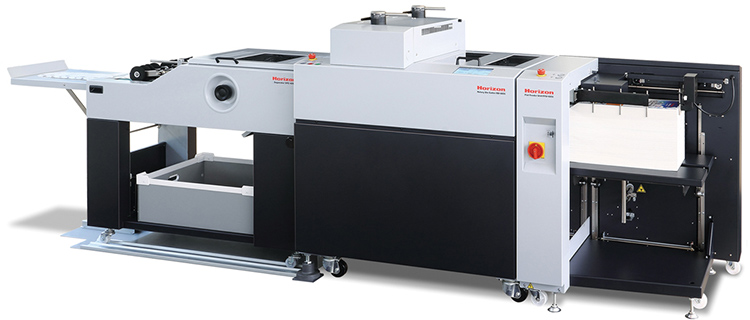 Rotary Die Cutting
Achieve one-pass processing for die-cut or kiss-cut on various substrates from digital and offset printed sheets with a rugged, yet compact rotary cutting system.