Technology
MAX-Saver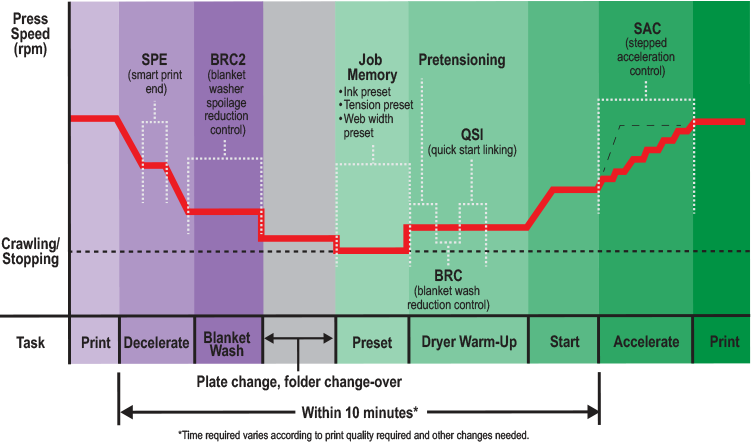 The MAX-Saver advantage available in Mitsubishi's commercial web offset presses delivers improved productivity. MAX-Saver divides web press operation into a controllable series of steps. It provides a tool to minimize makeready times and paper spoilage.
The Diamond MAX Series incorporates the MAX-Saver expert software platform (MAX-Expert). The MAX-Expert platform encompasses five key functions. These include the Smart Print End function, blanket-washing cycle, high-speed semiautomatic plate changing, Quick Start Inking and Stepped Acceleration Control. The software connects and controls these press operations, starting with the removal of the existing job image from the inker while the press is ramping down at the end of the run, all the way through the printing of saleable copy on the next job.
Diamond MAX Series presses realize dramatic gains in productivity as a result of the integrated MAX-Expert functions, the automated plate changing and the totally shaftless drive, which contributes to greater stability during high-speed operation.