VISOGraphic Drives Productivity with RMGT 10-Series LED-UV Press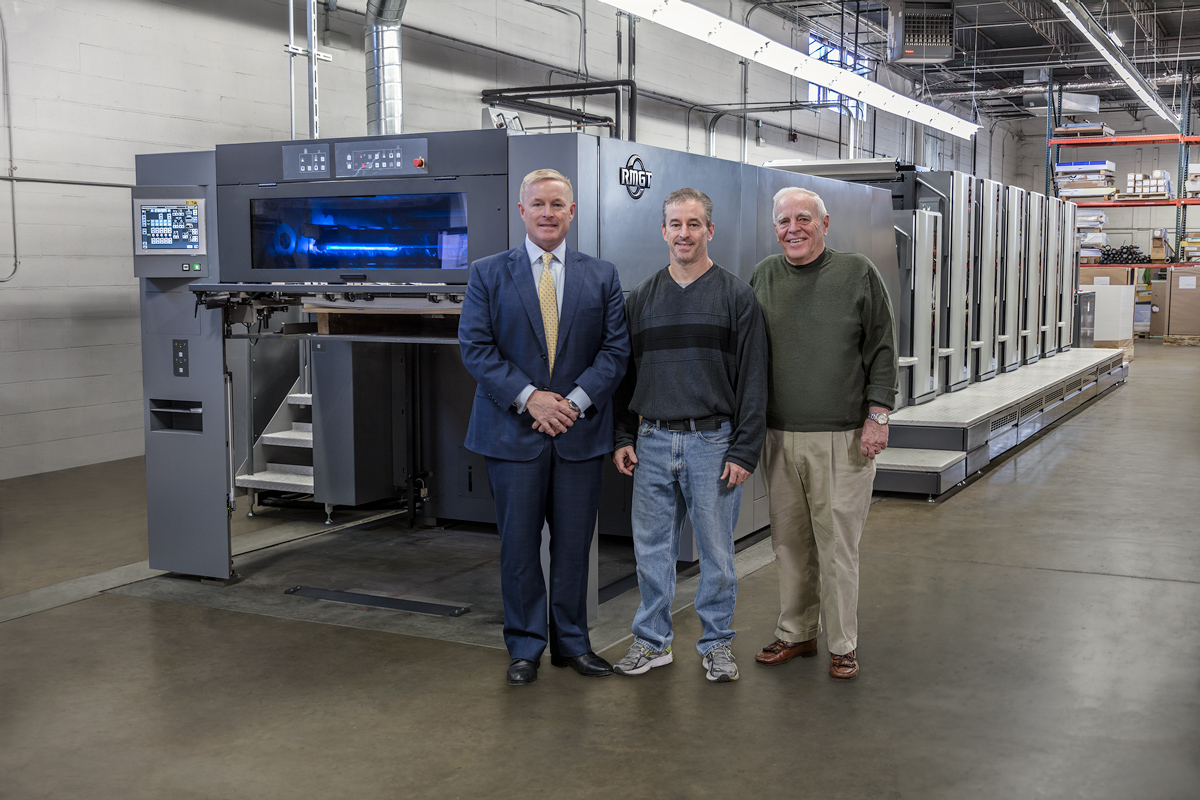 In the short twelve months since its RMGT 10 press was commissioned, VISOgraphic has totaled over 23 million impressions. And their first service call has yet to occur.
The 72-year old printing and graphics company located just outside Chicago in Addison, IL, made the decision to invest in the press when it became clear the 50-employee shop needed to make their offset litho operations to be as efficient and modern as their newer digital presses. The new press manufactured by RYOBI MHI Graphic Technology hit the sweet spot all around.
"This was just the best fit from a pricing and service standpoint for our business," said Bob Dahlke, President of VISOgraphic. "LED–UV was important to our decision. The press instantly cures the ink and coatings, it is more environmentally friendly with lower VOC's, plus it delivers increased throughout. It is a key investment for both our clients and our employees as we expand into new markets."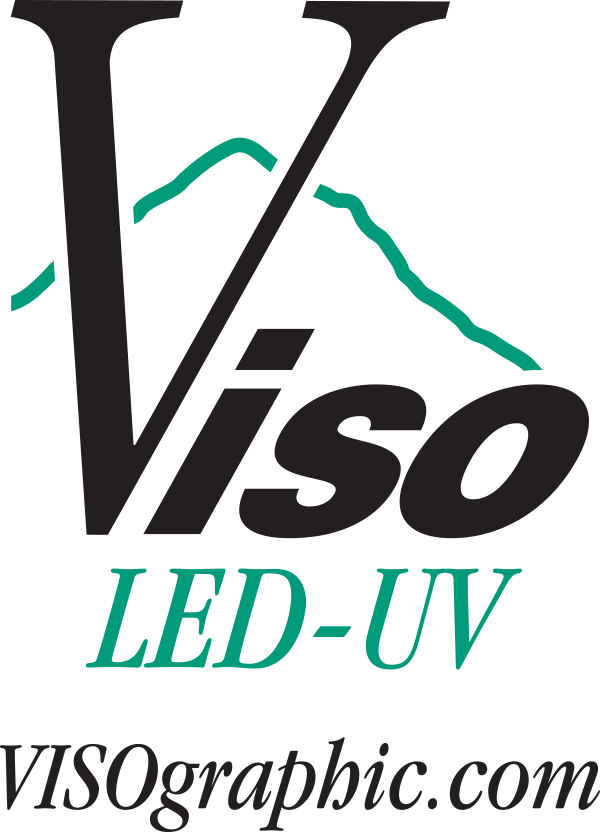 On its three old presses combined, noted Dahlke, the company could only push out an average 8,000 impressions per hour. On the single RMGT 10-Series 41-inch 6-color machine, they can produce as many as 16,000 impressions per hour effectively doubling their productivity… yet in a much smaller footprint. This has enabled them to keep some spot UV work in-house they previously had to send to other shops. "This is really benefiting our operations," said Dahlke, "And it will only continue to improve as we fully utilize all the capabilities the machine offers. We are excited and enthusiastic about the potential."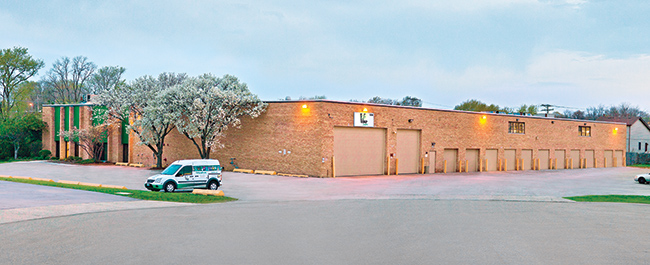 "I have been very surprised how fast we have been able to migrate from our conventional 40" press environment," states VISOGraphic's Chief Operating Officer, John Dahlke. "We jumped from running older presses with no automation, to a completely new press manufacturer in RMGT.
Heavy ink coverage jobs and substrates sensitive to offsetting now run at rated speeds without issue thanks to LED-UV curing. In the past, our make-readies also took much longer – this is not the case anymore. It's also great not to "fight" jobs on press anymore – you dial it in and the press simply runs and runs. Between the efficiencies of the RMGT and the instant LED –UV curing Baldwin system, some of our most problematic jobs have become hang and bang jobs."
The shop also invested heavily in digital equipment, and does a large amount of hybrid work, with shells printed offset on the RMGT 10-Series press, then run through the digital presses for personalization. LED-UV curing technology makes this type of operation much more streamlined. Since the offset press does not use spray powder, offset printed sheets can go directly to the digital press without excess powder clogging the digital presses. LED –UV curing technology not only enables a seamless hybrid print workflow between offset and digital, but it also allows VISOgraphic to send printed sheets direct to the bindery without any delays, speeding up processing across the board.
"One of the big advantages with LED-UV is the accelerated throughput within our plant, " noted Bob Dahlke, "With immediate LED-UV curing, press sheets can go right to our bindery for conversion. Even uncoated jobs that normally had to sit overnight to dry can now be immediately worked on with no fear of marking or offsetting. We have not rerun one job due to scuffing, offsetting, or picking since installing the RMGT 10-Series with LED-UV curing system."
Dahlke did note that the UV inks are more expensive than what they were using before, but he said, the savings they are seeing from the increased efficiency and productivity are more than making up the difference, "As more people install these presses, the price on the inks will continue to go down," noted Dahlke Jr. "That ship is turning and more people are starting to figure out that LED –UV is the next generation of litho printing. It is really starting to take hold. "
The press was sold by RM Machinery's sister company, Graphco. Both firms are exclusive distributors of RMGT presses, manufactured by RYOBI MHI Graphic Technology.