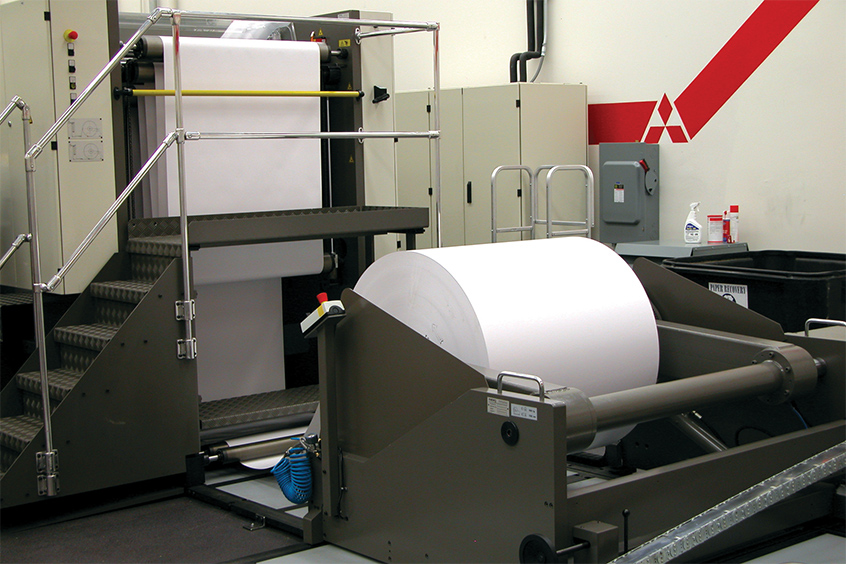 The Mabeg Model RS 104 inline roll sheeter is engineered for nonstop operation of RMGT 10 and 11 series, and Mitsubishi V-Series presses. Inline conversion from roll to sheet can save printers a substantial amount of money while increasing overall productivity. Here are some of the RS 104's key features:
Can process sheet rolls weighing up to 4,000 pounds.
Trim widths up to 41 inches.
Standard configuration: 17.7-inch to 29-inch cutoff length.
High-speed scissor cutting system capable of running 18,000 sheets per hour.
Cutoff lengths exactly match the size of the product, virtually eliminating trim waste of substrates.
Corona charging equipment available to improve ink bonding when printing on foils, plastics and metallic-coated papers.
Optional equipment includes an antistatic unit and web-moistening unit.